Monthly Archives:
June 2016
The children in Kiltealy thoroughly enjoyed a range of activities throughout Maths Week last week. Well done to all involved.
Some activities they engaged in are listed below.
The whole school took part in the Maths Problem Of The Day Challenge. These included- A Time Estimation Challenge, A Length Estimation Challenge and A Number Estimation Challenge. There were overall winners and class runners up for each problem.
A special round of their weekly Problem Solving Quiz with double the quiz questions and an opportunity to score double the points.
Some interactive whiteboard maths games. They got very competitive as they tried to not only beat each others scores but also beat the timer in multiplication, division, addition and subtraction games. 5th & 6th also played and Angle Alienation Game where they showed their skills and knowledge of angle degrees.
Outdoor Maths Trails were a great hit and we were lucky that the weather held up for this fun activity.
A fun day was had on Thursday when the children were quizzed on all their Maths knowledge to date. The final score count was extremely close in all age groups.
The children created some beautiful Maths art that is on display throughout the building.
Take a look below at all the fun that was had as well as all the winners receiving their prizes at Mondays assembly.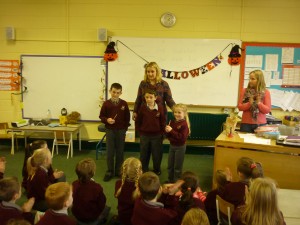 Runners up in the Time challenge-Tomás Murphy-5th & 6th, Alex Carroll-1st & 2nd and Anne-Marie Roche-Junior & Senior Infants
Absent from Photos-Aela Bowe who was the overall Winner of The Time Challenge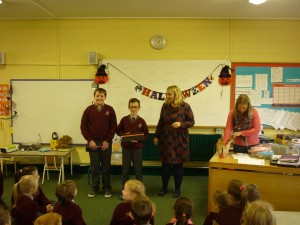 Joint winners of The Length Estimation Challenge: Cillian Hanrahan and Noel Cowman 5th & 6th Class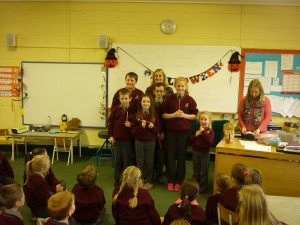 Runners up of the Length Estimation Challenge: Aimee Neville and Aisling O'Brien-3rd and 4th Class, Bobby Watchorn-1st &2nd Class and Anne-Marie Roche-Junior & Senior Infants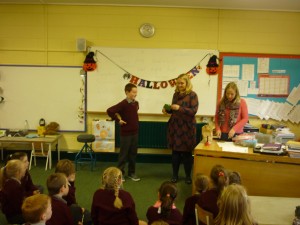 Winner of the Number Estimation Challenge: Steven Kavanagh 5th & 6th Class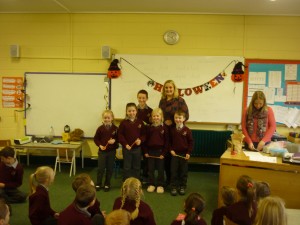 Runners up of The number Estimation Challenge: Róisín Dwyer 3rd & 4th class, Aimee Bowe and Kayla Grogan-1st & 2nd Class and Paul Armstrong Junior & Senior Infants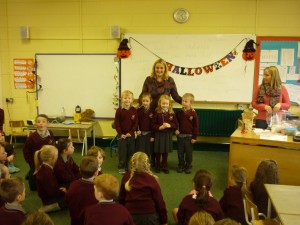 Winners of the Infant Room Quiz: The Green Team- Fionn Waters, Ryan Bowe, Hannah Watchorn and Róisín Jordan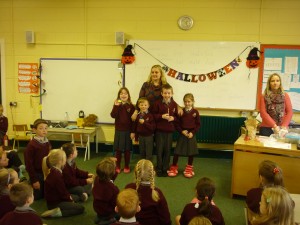 Winners of the 1st & 2nd Class Quiz: The Fantastic Kids- Ciara Doyle, Robert, Niamh Healy and Bobby Watchorn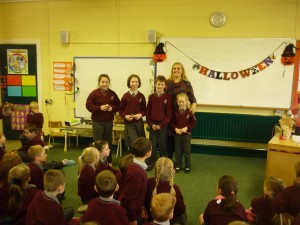 Winners of the 3rd & 4th Class Quiz: The Rocking Calculators-Ellie Watchorn, Tiernen Hanrahan, Niamh Armstrong and Róisín Dwyer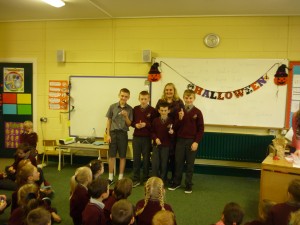 Winners of the 5th & 6th Class Senior Quiz: Fraction Attraction-Danny Fitzhenry, Dylan Purcell, Tomás Murphy and Padraig Waters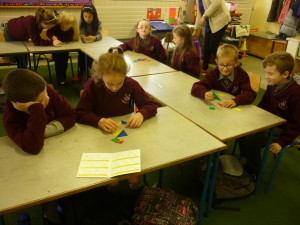 Tangram Fun 3rd & 4th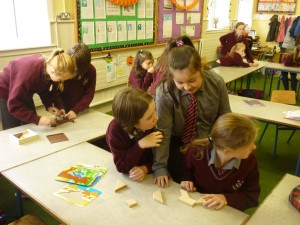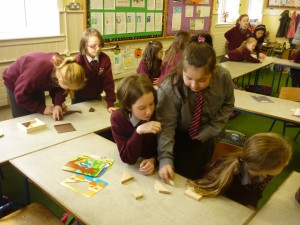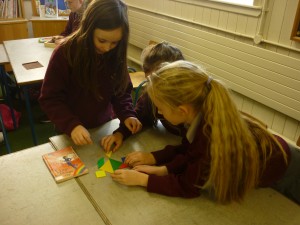 Tangram Fun 3rd & 4th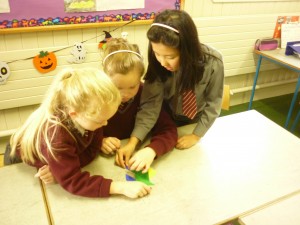 Tangram Fun 3rd & 4th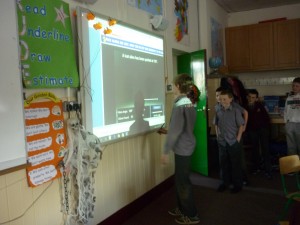 Interactive Whiteboard Maths Games in 5th & 6th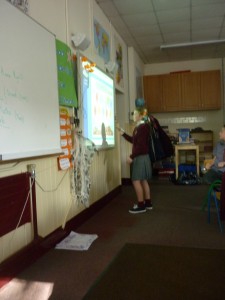 Interactive Whiteboard Maths Games in 5th & 6th
************************************************************************
Lego Fun
All Classes really enjoyed having the bricks for kids team in our school. The children and teachers enjoyed building Lego models.
(Posted 9/6/16)
Whistle blown,sun shining and teams ready.Welcome to our Sports Day.
Nine teams assembled,each with their lucky mascot.
The day began with  relay races – running relay, ball relay, wheelbarrow relay,, t-shirt relay,, mini hurl relay, frog relay and human relay.
Congratulations to the winners of the best mascot-the Purple and Red teams.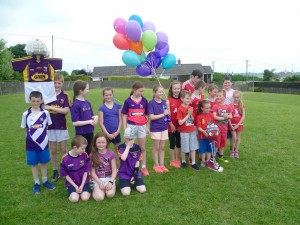 Well done to the Purple team,the overall team winner.Find below the photograph of our proud winners of Captain of the Day.Well done lads.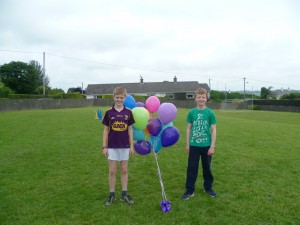 Due time for a rest.
A big thank you to the parents who organised ice-cream for all the pupils.
The stations were an important part of our day.
The afternoon was busy  with group games , a   hurling blitz and the confirmed favourite-the teachers versus the students Tug of War .  The sixth class will happily update you on the winners of the Tug of War.  It was a busy but fun filled day.We hope you enjoyed our photographs.