Monthly Archives:
May 2021
Well done to all of the pupils who participated in this years Readathon. Together, our four teams read a total of 483 books!!!
Congratulations to Team Rowling who won this years Readathon, reading a total of 169 books between them.
Thanks to Ms. Kehoe who organised the Readathon.
Life Cycle of a Butterfly
1st & 2nd Class learned all about the life cycle of a butterfly. They learned about the parts of a butterfly. They painted caterpillars and they used paint and folded card to make symmetrical butterflies!
Our Vegetable Garden
1st & 2nd Class planted strawberries, lettuce and some wild flowers. Here are a few photos of our lettuce plants.
Our May Altar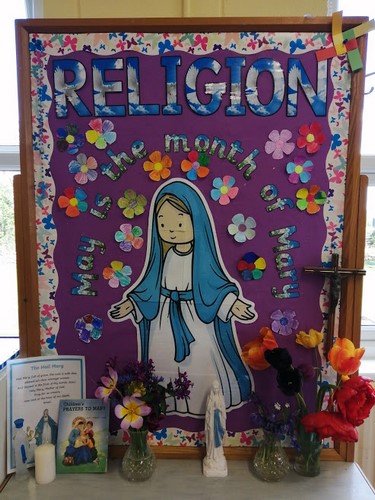 Book Reviews
3rd & 4th class wrote book reviews on a book of their choice and presented it to their class.
Fantastic Flowers
Ukulele – 3rd&4th
3rd & 4th Class having lots of fun in the sunshine playing their ukuleles.
Infant Aistear – The Pet Shop
Junior and Senior Infants have had lots of fun this month. Here are some photos of the children during Aistear. They also painted some lovely fish bowls for art too!
5th & 6th Class have been very busy maintaining our school garden.
They have done a great job repainting our flower beds.
Keep watch for some more updated photos in the coming weeks.