****************************************************************************
Army Veterans Mass
There will be an Army Veteran's Mass on Thursday 28th April at 10am. All of the community are welcome to attend.   The veteran's will be calling into the school to talk to the children about their experience of life in the army afterwards.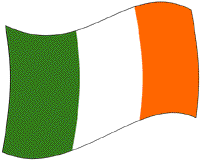 ***********************************************
St. Brigid
The 1st of February marks the feast day of St. Brigid.
The boys and girls learned all about St. Brigid.
To celebrate this special day we made St. Brigid's crosses.
 **********************************************************
                         Christmas Carol Service 2015 
Thank you to all who attended our Christmas Carol Service and our very first School Open Night, it was a great success.
St Brigid's Mass 2015
Children will be attending mass on the 2nd of February to celebrate St Brigid's Day and the start of Spring.
January 6th 2015
Children will be attending mass in Kiltealy Church on the 6th of January to celebrate The Feast of the Epiphany .
Christmas Mass  2014
Kiltealy N.S will hold their Christmas Mass this Thursday, the 18th of December at 9:45am. Each class will sing a song at the mass. All are very welcome to join us.
School Masses
Our children attend a monthly school mass. These school masses celebrate beginning of our school year and end of each term – Halloween, Christmas , Easter and end of our school year , in addition to 6th January, St Brigid's Day and St Patrick's Day.
We also hold our graduation mass in June to say a farewell to a current 6th class and wish them every success in their future studies.